Welcome! We're excited to learn more about you, and we want to help you get to know us as well. See below for more about our team, and check out our LinkedIn profiles to learn even more about our backgrounds.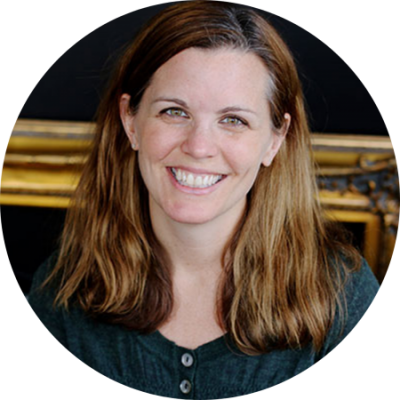 ERIN EWART, FOUNDER AND CAREER COACH
Erin founded Careers for Social Impact in 2014 and has been loving her work ever since. She has over 15 years of experience as a recruiter, and has worked for a diverse set of organizations across the private, public, and nonprofit sectors, from Google to the U.S. State Department. She especially loves using this experience to help professionals who are interested in transitioning between sectors translate their experience.
Erin lives in New York City (Brooklyn) and previously spent five years in Seattle. She loves to travel and has visited 30+ countries; currently she's focused on exploring NYC with her husband and two young kids. Once they're older, she can't wait to show them the world.
Yanika is a career coach with over 18 years of experience in both the public and private sectors. In 2012, Yanika made a career shift from management consulting in private sector organizations to more mission-driven work in the K-12 education and nonprofit sectors.
Yanika is passionate about professional development and cultivating the absolute best leaders, and enjoys helping individuals achieve their professional goals by providing thought partnership, career guidance and accountability. She is based in Atlanta and outside of work she enjoys traveling, cooking and spending quality time with family and friends.
Amanda is passionate about helping people find fulfilling work they love. She has worked as a talent and culture leader with a diverse set of organizations across the U.S., including nonprofits, socially-minded for-profit companies, and philanthropic organizations. Past clients describe Amanda as a kind yet honest truth-teller who inspires people to take steps toward building what they want in work and life.
Amanda recently moved to Denver, Colorado after years of living and working in Brooklyn, NY and Berkeley, CA. She loves to be active - she completed the New York Marathon in 2019 and has recently taken up indoor cycling again. Outside of work, she spends her time planning her next vacation, going to yoga, and spending time with her partner and rescue dogs.
Nicole is a veteran of the nonprofit and education sectors, with 15+ years of experience in both grassroots and global organizations. She's also an alumna of the Job Search Bootcamp program!  Originally from Detroit, she's lived and worked in Michigan, Texas, Washington, and California, where she is now based.
Nicole formerly served as the Vice President of Talent, Programs and Evaluation at BUILD.org, a non-profit serving low-income youth across the United States. She's also been a training consultant for biotech companies, a director of public health programs in the migrant farmworker community, and a high school teacher, and started her own consulting firm to support nonprofits. She has always loved hiring, supporting and developing talent in the social impact space, and especially enjoys working with clients who have non-traditional career paths. When not working on super cool projects or coaching talented people, you'll find her parenting two amazing children, dancing salsa, or drinking her third cup of coffee for the day
Karen is a career coach and recruiter with over 25 years of experience. She has worked exclusively with mission driven organizations since 2007, recruiting executive, programmatic and administrative staff for foundations, nonprofits and NGO's working across a wide spectrum of issues nationally and internationally. As a career coach, she enjoys helping clients translate their experience to the social sector and narrow in on how they want to use their skills and talents to achieve impact on the issues they care about.
Karen is based in Seattle, and outside of work she enjoys creating community and memories over tables laden with delicious home cooked food, finding challenging new hikes, travelling as often as possible, and learning from – and hopefully imparting some wisdom to – her tweenager Elsie.
Ashley loves bringing people together and building meaningful connections with others who share her passion for impact. She is a founding member of the Careers for Social Impact community and was a participant in one of the very first Job Search Bootcamp groups.  Ashley is based in Seattle and leads our community-building work, including managing our Social Impact Networking Happy Hours, moderating our online community, and leading networking and volunteer events for our clients.
Ashley has worked across the government, non-profit and for-profit sectors, bringing a diversity of social sector experience to our community. She is also a Partner with Social Venture Partners (SVP) in Seattle, serving on their Portfolio Grant Committee to deliver an even greater impact within the community. When not building community, she loves baking, especially sourdough bread, and snuggling with her two dogs Marty and Farrah.
Nichol Grady, OPERATIONS MANAGER
Nichol loves spending her day streamlining processes and finding ways to support others. She was first drawn to Careers for Social Impact because of our focus on having a positive impact on the world while supporting others to do the same.
Nichol is deeply passionate about helping people maximize their strengths to reach their career and personal goals and loves working with a company that has the same values. When she's not hunched over her laptop, you can find Nichol hiking the flat trails of Indiana, learning a new craft project, or planning another cruise vacation.